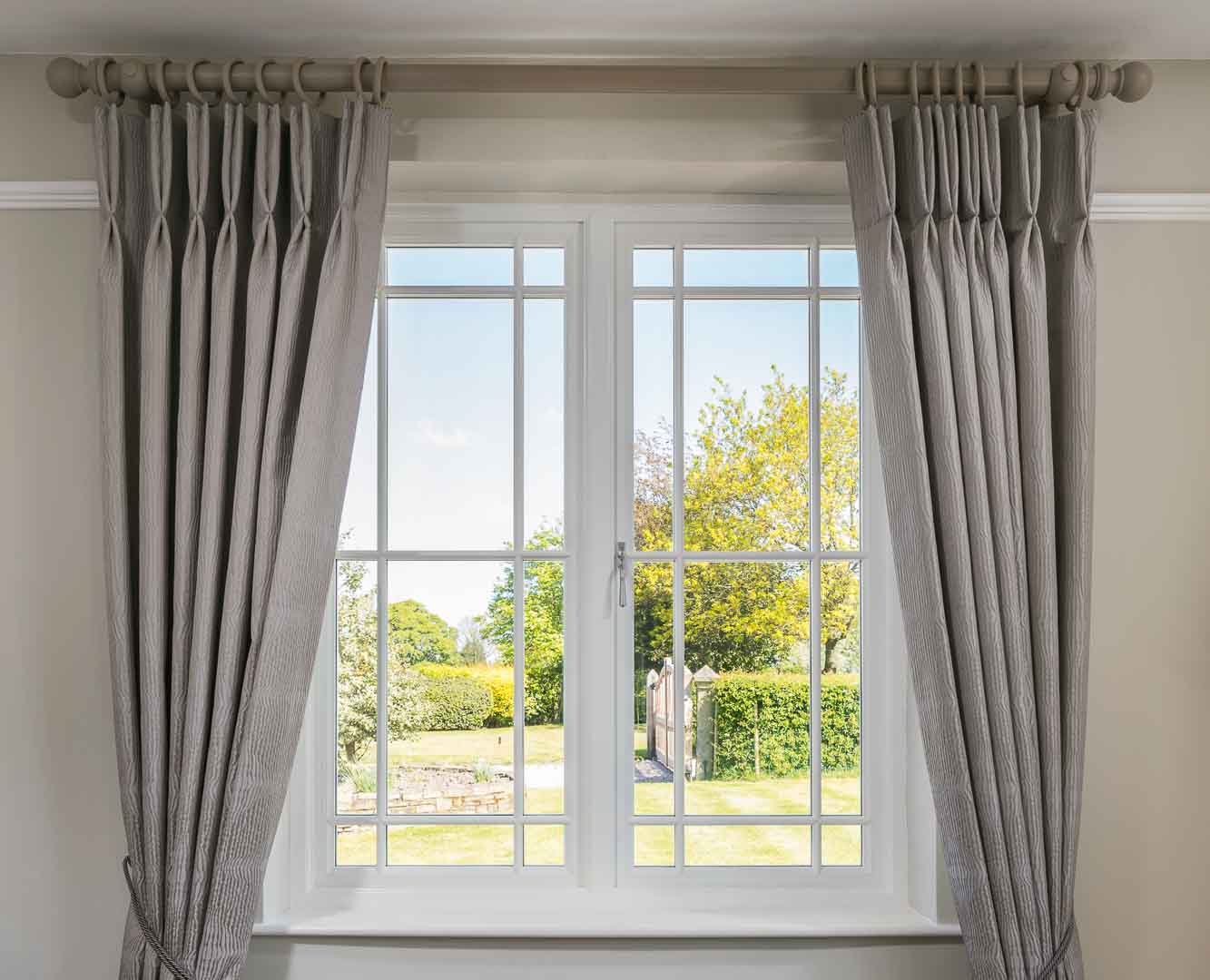 Looking for the best natural ways to clean your timber windows?
Wooden window frames and sills can be an excellent addition to your home, especially if you want to retain the traditional appearance of the period property. Due to the nature of the product, high-quality timber windows definitely need extra care in order to maintain them in excellent condition. This could include wood staining, treatments, oiling or painting.
Since the internet is full of tips and tricks for getting sparkling clean windows, we selected the best ways to clean your windows without using chemicals. Forget the expensive solutions and reach for these 4 natural DIY cleaners to make your windows shine inside and out!
1) Removing Mould and Mildew
Using bleach to remove mould spots on painted wood is effective, but this won't work for stained, varnished or waxed/oiled wood, and could do more damage than good.
To make the vinegar dilute:
Mix four parts of water with one part of vinegar.
Soak the mould spots.
Leave for a few minutes.
Clean using a soft cloth to remove any excess water and product.
If the mould and mildew build-up is on the inside of the window, consider investing in a de-humidifier. This will reduce the amount of moisture in the room, thus reducing the chances of mould growth.
2) Cornstarch
If you are sensitive to vinegar, try this cornstarch solution!
For the cornstarch cleaner:
In a 5-gallon bucket, mix water with 3 tablespoons of cornstarch and ½ cup of vinegar.
Rinse with water
polish.
3) Newspaper
Once you've finished your daily newspaper, put it to good use before recycling by using it to clean your windows. Experts say when scrunched into a ball shape, a newspaper is more effective than using a paper towel to clean – especially when paired with an environmentally friendly window cleaner.
4) Lemon
Lemon can cut through grease which is useful if you've been using those wax-residue commercial cleaners. It has the added bonus of polishing glass as you clean.
For the lemon cleaner:
Mix 1 tablespoon of lemon juice with 1 quart of warm water in a spray bottle.
Simply wipe dry.
At Patchett Joinery we have been manufacturing sliding sash windows, casement windows and timber doors for our customers since 1840. All our high quality windows and doors are manufactured and hand-finished at our Bradford factory and supplied throughout the UK.
From design to manufacture and installation, with Patchett Joinery you're in skilled hands!
Combining the best materials, experience, craftsmen and the latest technological advances, we create wood sliding sash windows and doors to any specification, which stand the test of time.
We use sustainable timber and environmentally-friendly processes to minimise our impact on the natural environment.
From our Bradford site where the timber windows and doors are designed and made, we supply home-owners, architects, tradespeople, construction firms and more throughout the UK.
Feel free to browse all our products on our website and contact us for any queries and a free no obligation quote for your project!
Patchett Joinery Ltd.
Ryefield House, 180 Highgate Road,
Bradford, West Yorkshire, BD13 1DS
T: 01274 882 331
Don't forget to follow us on Facebook, Twitter, Instagram and Pinterest for daily posts on industry and company news!