Environmental concerns and the desire to avoid dull plastic windows has made timber a highly-recommended, popular material for window frames, conservatories and orangeries. Available in many different variants, timber windows are particularly long-lasting and resistant to decay, with a huge variety of finishes and stains that can make even the most modern windows timeless and attractive!
Why Choose Timber?
Timber windows are environmentally-friendly to produce, and most trustworthy, bespoke window manufacturers source their wood from sustainable forests, ensuring minimal environmental impact in the production of their frames. The manufacturing process does not involve harmful toxins and there is less waste overall.  The timber waste that we do create is used as a fuel in our biomass boiler, generating heat for the factory.  Wood used for window and door manufacturing should be FSC certified. FSC certification vastly reduces the risk of being confronted with illegal timber. Moreover, FSC provides a link between the forest and the end user, fighting deforestation and forest degradation.
Timber is versatile and more durable, so it stands out from the rest of the materials used in manufacturing. Timber window frames could potentially last for many years to come, while average PVCu windows for instance, would probably last less than 30 years. When maintained properly, timber windows can efficiently resist wear and tear and last for a lifetime! Moreover, wood, by its very nature, is a natural barrier to the cold.
Kinds of Timber
Timber is generally available in either softwood or hardwood with some softwoods being harder than hardwoods and vice versa. Hardwoods have a greater natural resistance to rot compared to softwoods. Accoya is considered to be the world's leading long- life, sustainable timber. With a 50-year guarantee against rot, Accoya delivers remarkable levels of performance, which will be discussed in greater detail in our next blog!
Hardwood
Hardwoods derive from deciduous trees, meaning that they will lose their leaves seasonally. They are usually more expensive than softwoods and typically harder (but there are some exceptions), with high levels of density.
Softwood
Softwoods are coniferous trees, meaning they keep their leaves all year round. It is softer and less dense than hardwood and it is generally cheaper than hardwood as well. Unfortunately, softwood provides lower durability and has more knots.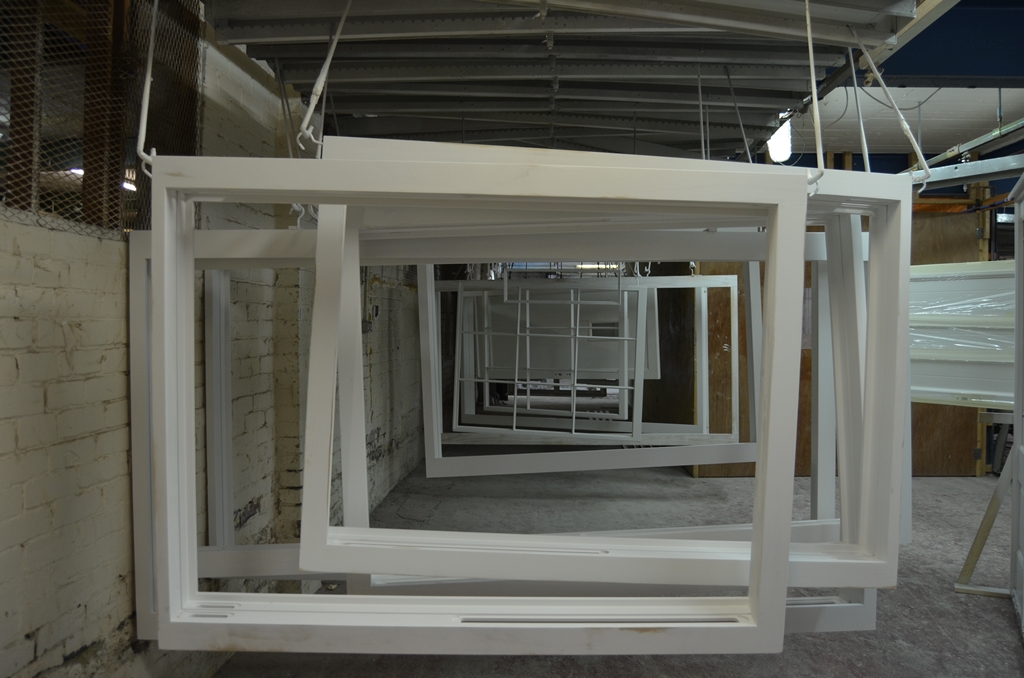 At Patchett Joinery we use engineered timber as standard for all our frame and sash components (unless the material of choice is Accoya). Engineered timber uses only the best pieces of wood, which are scanned to ensure they are fault free. These prime layers of wood are glued, compressed and laminated together to form engineered timber. Engineered wood's alternate vertical grains provide greater dimensional stability, decreasing the risk of misshape by minimising swelling and warping. This improves thermal and acoustic performance and increases the life of the window or door. Finally, engineered timber generates 25% less waste than solid timber, and the waste that is generated is recycled, making engineered timber an environmentally-friendly material to work with!
Which timber do we use?
Here at Patchett Joinery, we mainly use Red Grandis (hardwood) for our timber doors and windows. Red Grandis is a high quality, knot free uniform engineered hardwood from South America that offers more stability and durability (Class 2-3), with uniform and enhanced appearance.
Engineered Redwood (softwood) comes from Europe and is our least expensive timber. If maintained correctly, softwood windows provide an excellent service life.
The most durable of our timbers is Accoya (modified timber) from New Zealand, which is considered as a Class 1 (very durable) type of timber, offering improved stability and reduced maintenance costs.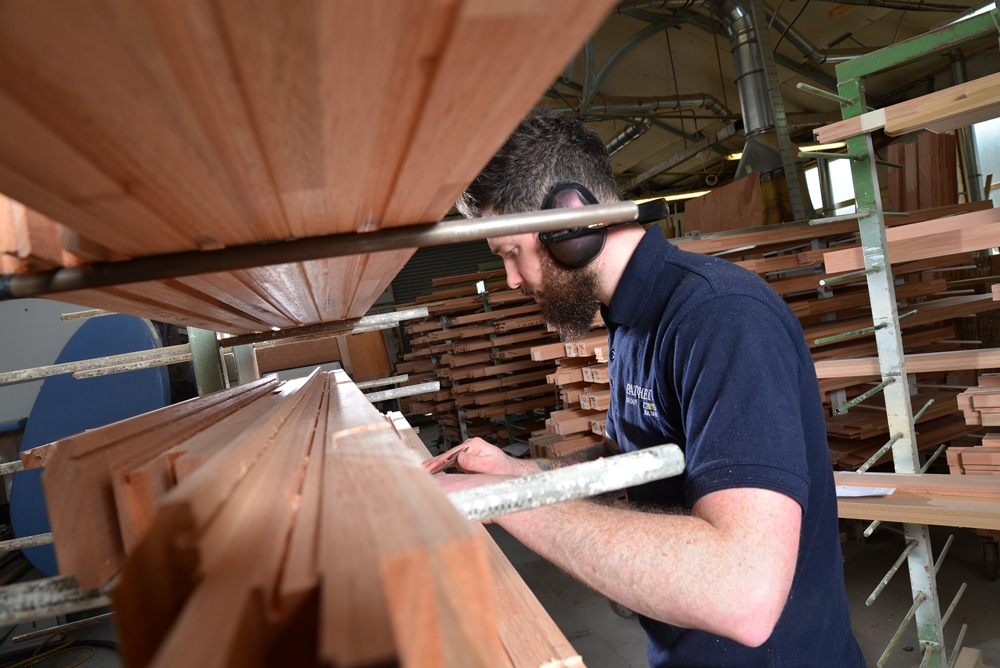 At Patchett Joinery, we specialise in the manufacturing and installation of timber doors and windows since 1840.
We are proud that we only use sustainable timber and environmentally-friendly processes to minimise our impact on the natural environment.
You're welcome to visit our showroom and tour our Bradford factory, where your timber windows and doors will be designed and handcrafted. Working throughout the UK, we supply home-owners, architects, construction firms and many more customers.
Why not view our range of timber windows and doors or get in touch today for a chat with one of our friendly staff?
Don't forget to follow us on Facebook, Twitter, Instagram and Pinterest for daily posts on industry and company news!
References:
Home building and Renovating, Why Should I Choose Timber Windows?
James Latham: http://www.lathamtimber.co.uk/products/engineered-timber/woodex/red-grandis